Ultrast Medical Technology Co., Ltd. won the 2020 Red Dot Design Award
2021-03-25
Ultrast Medical Technology Co., Ltd. won the most famous design award in the world - the Red Dot Award. With its innovative technology and excellent design, our self-developed ultrasound imaging system (ultrasound UGA-100 for anesthesiologists) successfully stood out among many entries and won the 2020 Red Dot Product Design Award.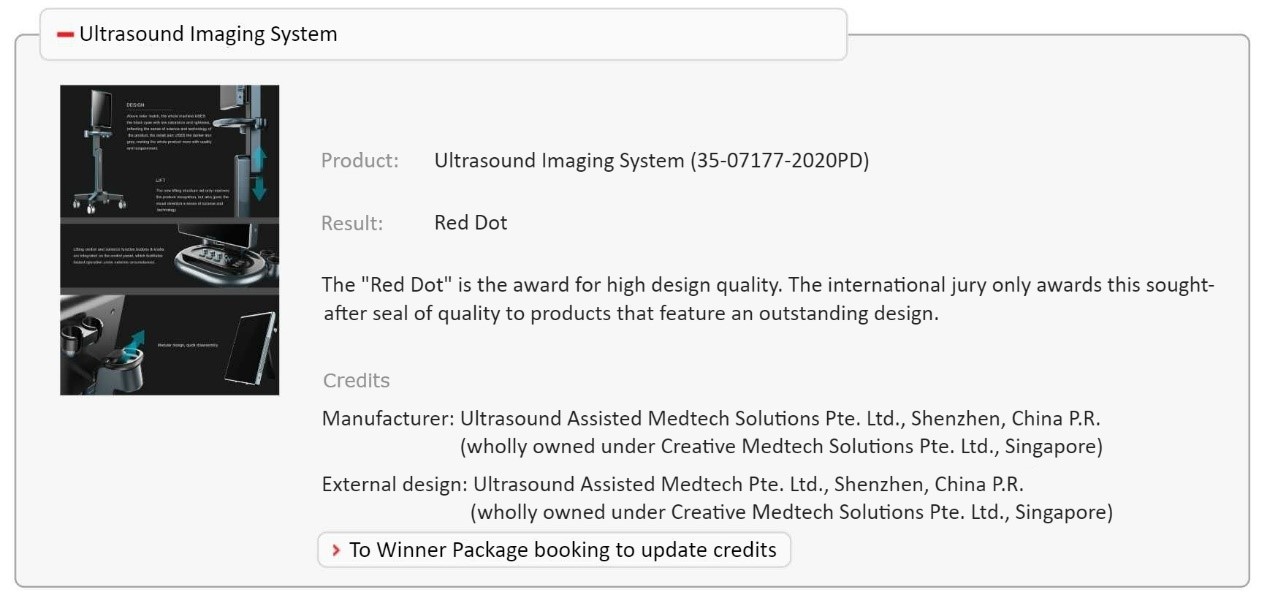 The Red Dot Award was established in Essen, Germany in 1955 by Design Zentrum Nordrhein Westfalen, the most prestigious design association in Europe. It is an industrial design award with the same reputation as the IF Design Award. It is a world-renowned design competition. One of the largest and most influential competitions in the Since its establishment, a professional judging panel composed of 40 international experts has visited the site every year to test, discuss and review each participating product, and is committed to selecting the best product each year.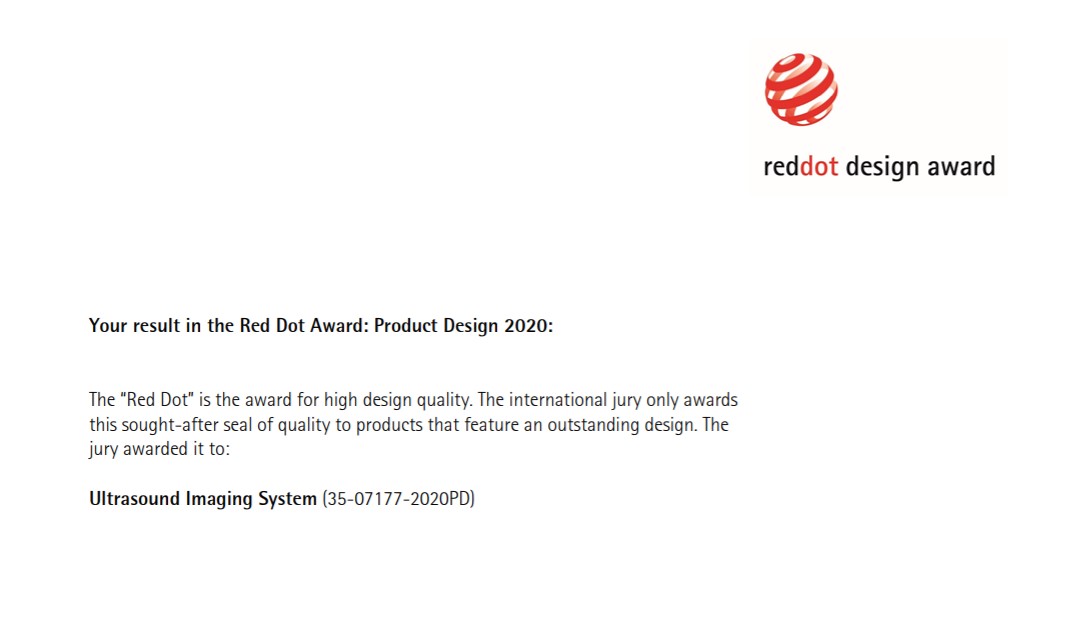 The ultrasound image system (ultrasound for anesthesia UGA-100) of Ultrast Medtech Aosheng Medical Technology Co., Ltd. is an anesthesia ultrasound that can be freely switched between tablet and desktop. Its full touch screen and dual-probe configuration simplifies the doctor's operation process and greatly improves work efficiency. The docking between the desktop bracket and the base of the trolley can be easily realized. During the docking process, the plugs of the tablet and the base will also be automatically connected. In desktop form, the battery in the base can provide longer battery life, the operation panel is easy for doctors to operate, and the base will charge the tablet when it is connected to the power supply. UGA-100 considerately considers the user's convenience feelings, and designs an adjustable desktop mode and a liftable base. Simple appearance, powerful function. The compact shape leaves more space for the operating room where land is expensive, and the fast and convenient operability provides convenience for emergency situations. The main features are: 1. There is a lifting handle on the tablet computer stand, which is convenient for mode switching in various application scenarios. 2. The mobile cart is optimized, compact and flexible. Lift control and general function buttons and knobs are integrated on the control panel for quick operation in extreme situations.