[Meet ULTRAST, be extraordinary] Congratulations to the official establishment of the Prostate Multi-image Fusion Navigation Minimally Invasive Intervention Center of Qilu Hospital of Shandong University
2022-09-29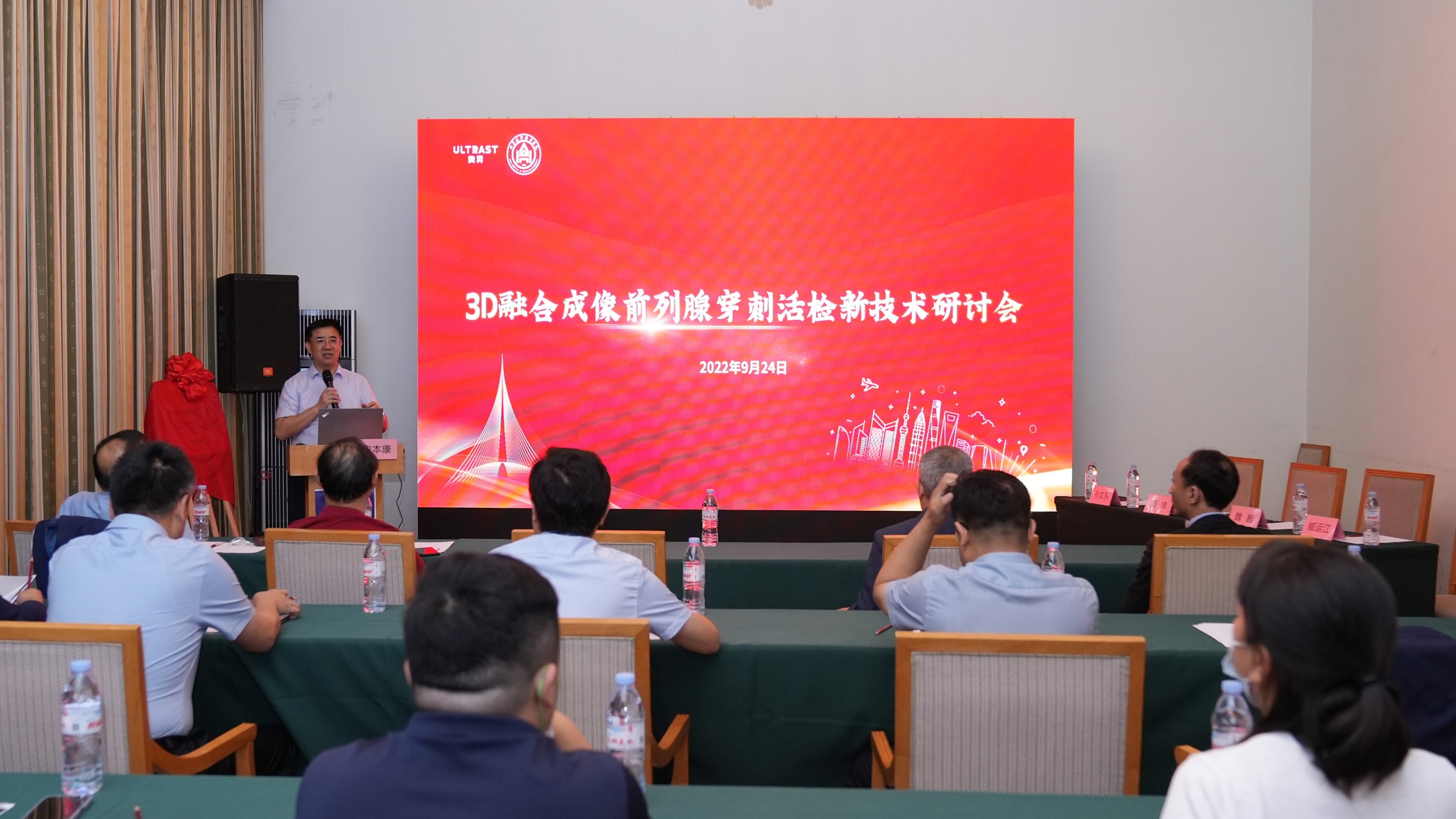 On September 24, 2022, the "3D fusion imaging prostate biopsy new technology seminar" jointly sponsored by Qilu Hospital of Shandong University and Ultrast Medtech was held in Nan jiao Hotel, Jinan, Quancheng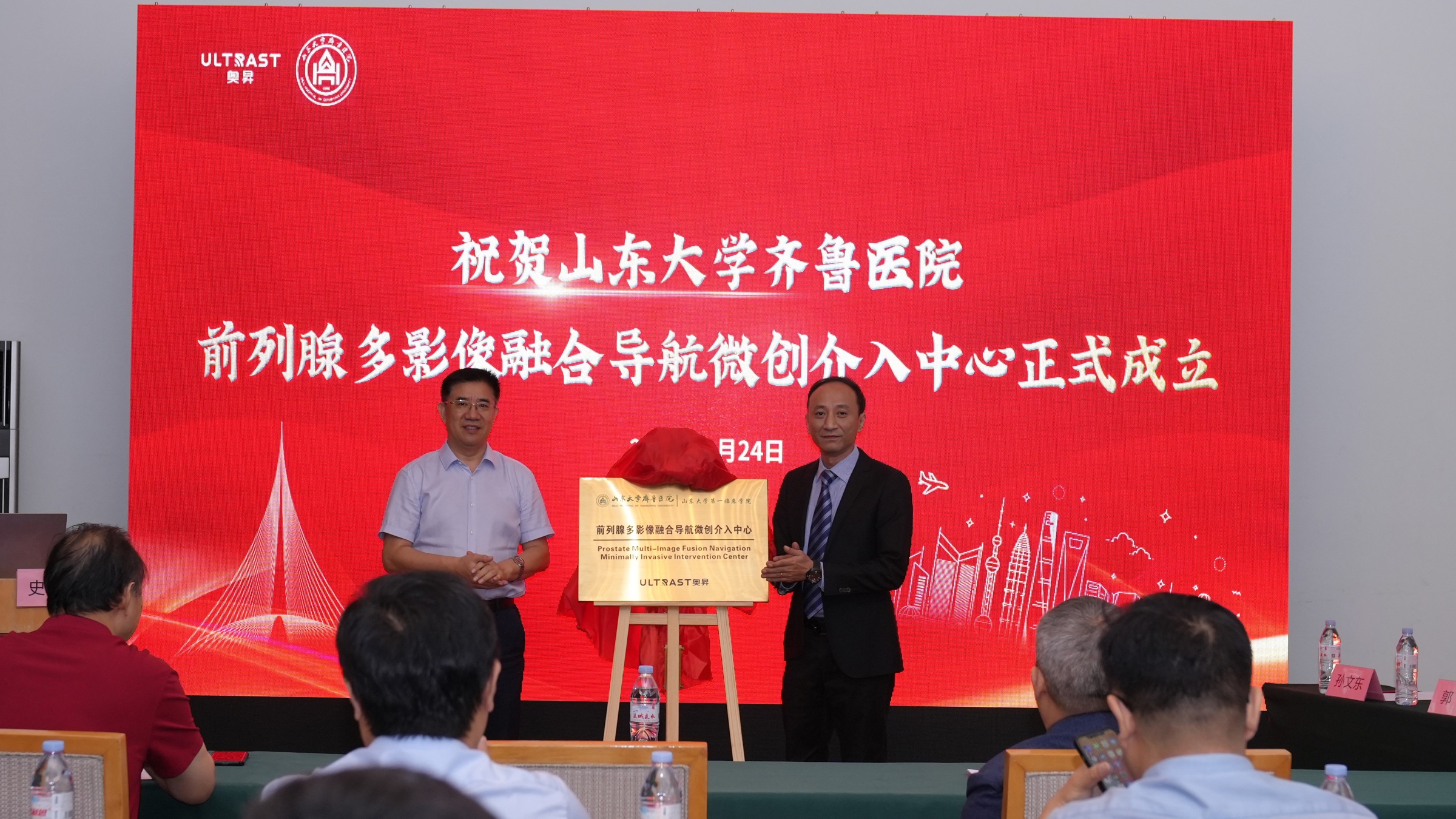 The Prostate Multi-Image Fusion Navigation Minimally Invasive Intervention Center of the Department of Urology of Qilu Hospital of Shandong University, as the first domestic clinical training base and industry-university-research cooperation center authorized by Ultrast Medtech, was officially unveiled. Professor Shi Benkang, Director of the Department of Urology at Qilu Hospital of Shandong University and Chairman of the Urology Branch of the Shandong Medical Association, delivered a speech at the meeting, and jointly unveiled the ceremony with Mr. Li Huan, CEO General Manager of Shenzhen Ultrast Medtech, to celebrate the grand establishment of the center.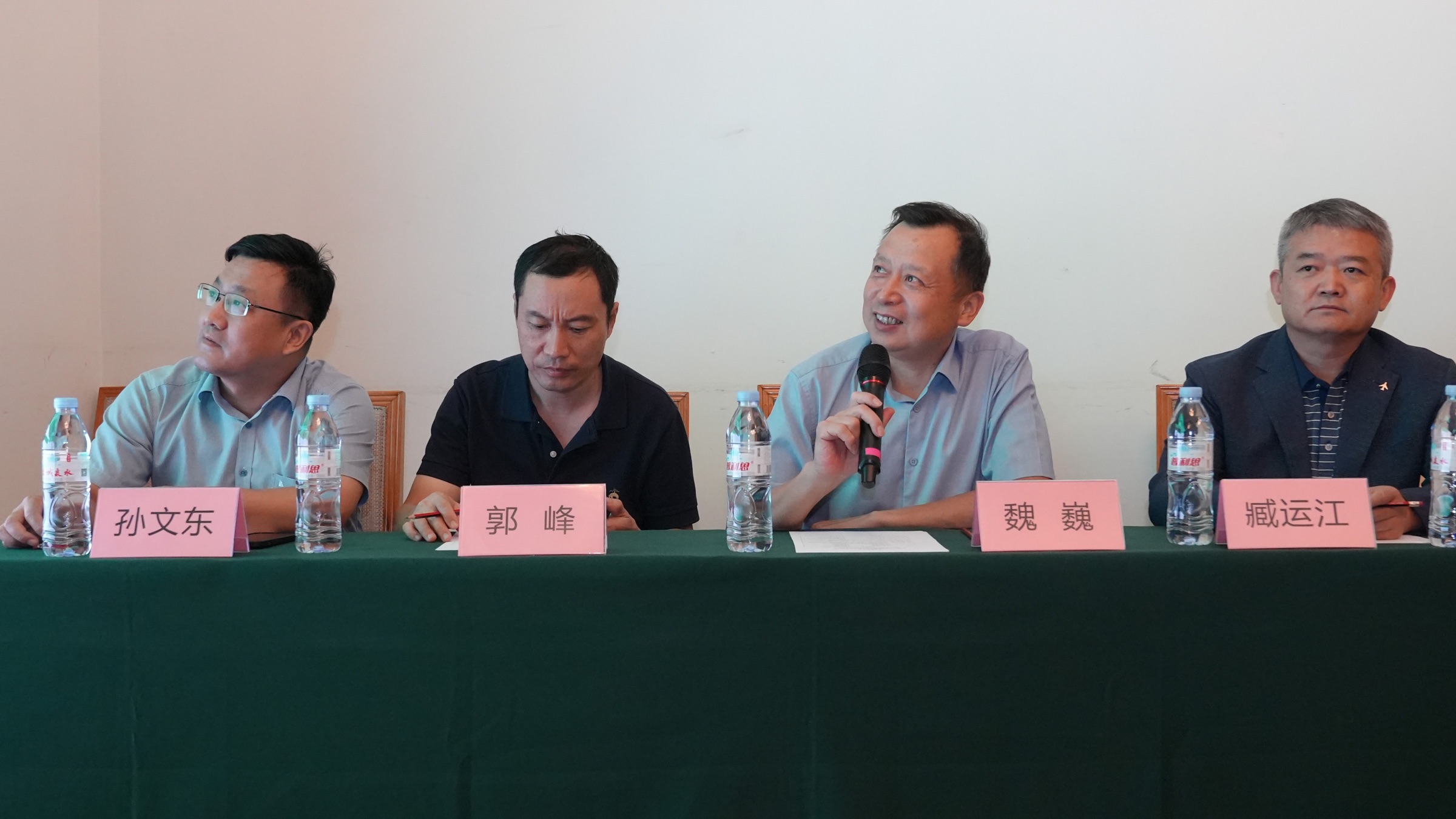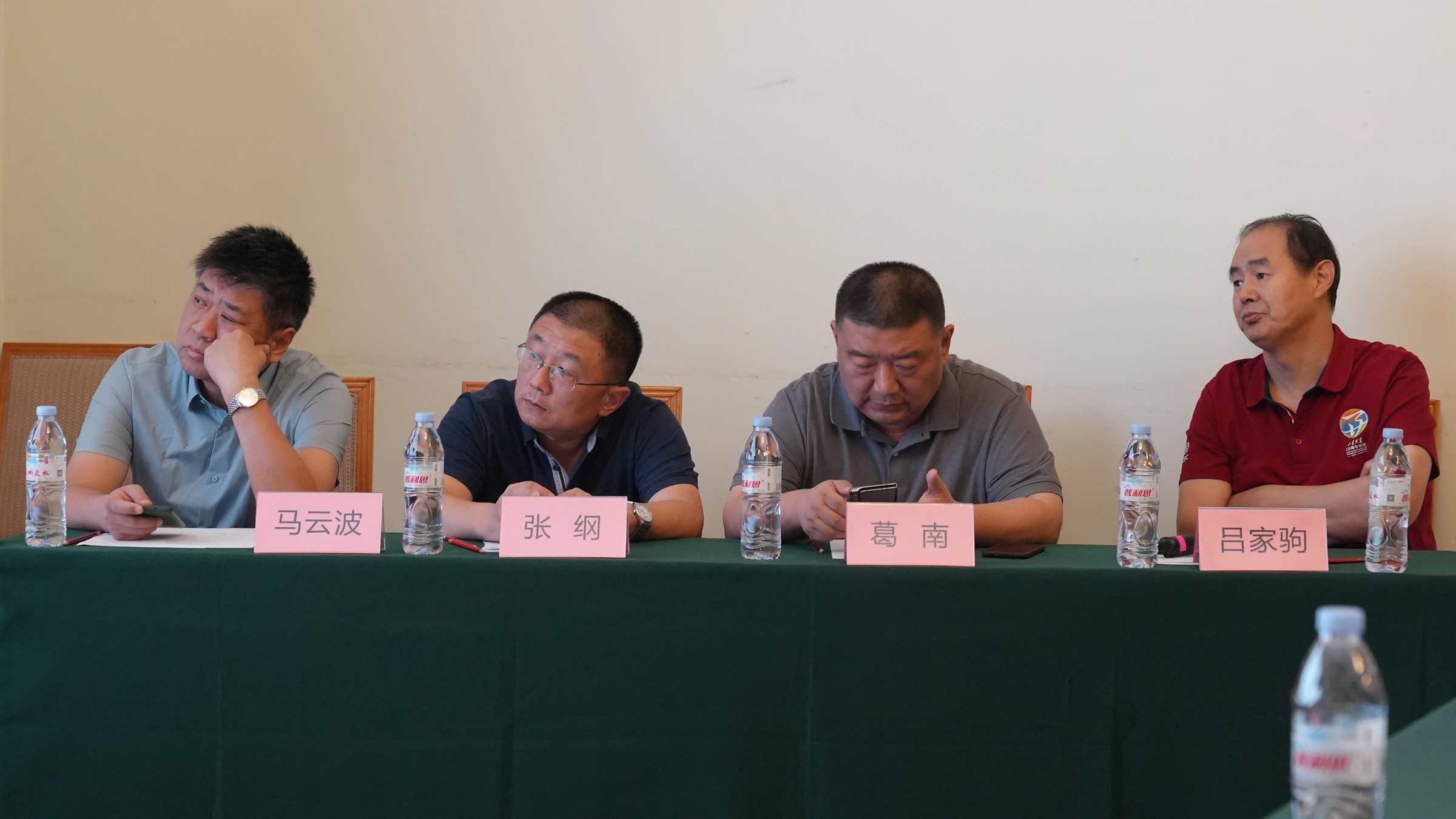 The meeting invited many well-known experts in the Department of Endurology of Shandong Province: Professor Zang Yunjiang, Professor Zhang Gang, Professor Wei Wei, Professor Sun Wendong, Professor Liu Zhifeng, Professor Lu Jiaju, Professor Shao Zhiqiang, Professor Ge Nan, Professor Guo Feng, Professor Ma Yunbo and other academic experts participated in the meeting Conference moderation, academic discussions and exchange of ideas.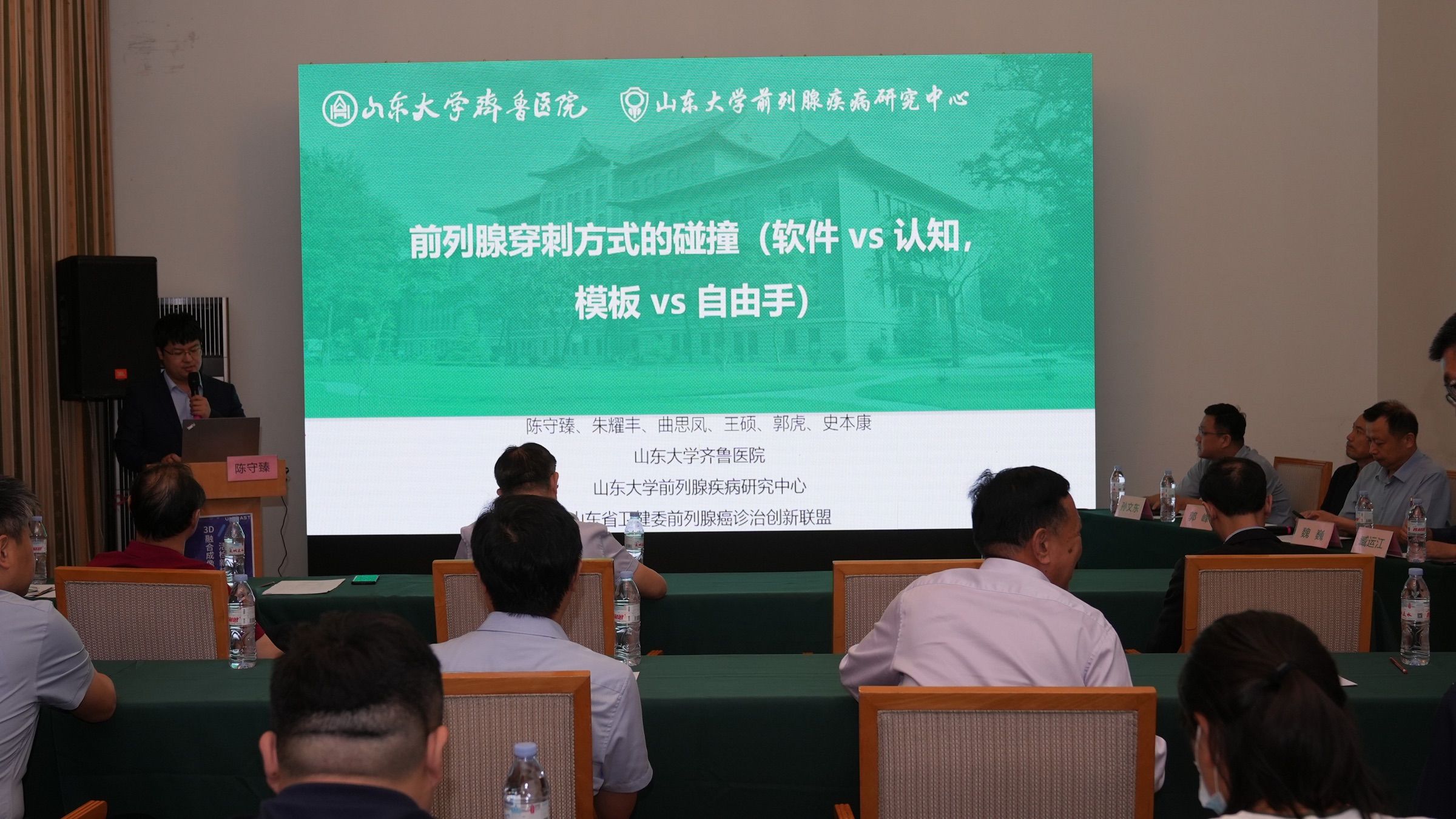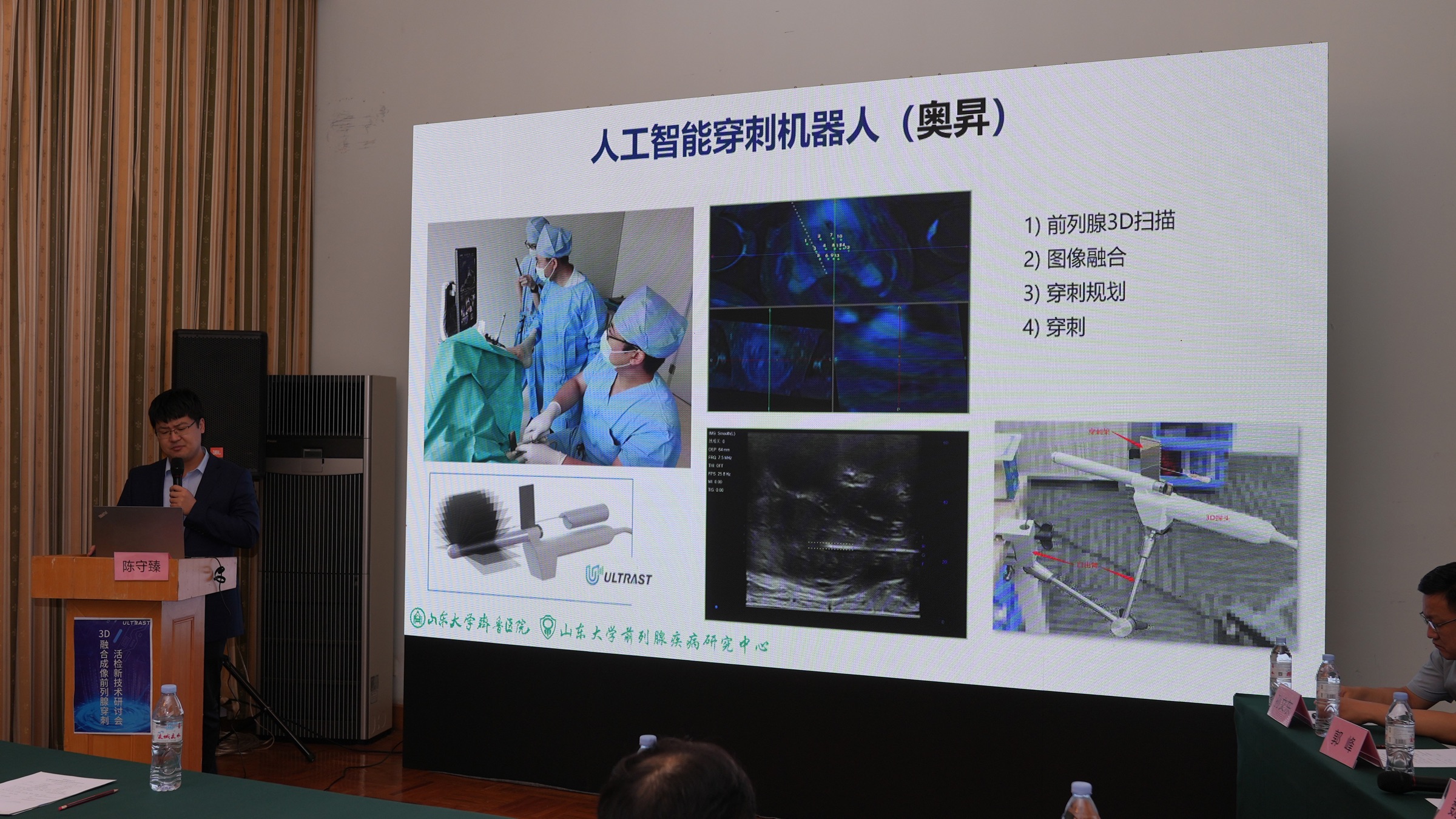 Professor Chen Shouzhen from the Urology Department of Qilu Hospital of Shandong University made a special report on "Collision of Prostate biopsy Methods", combined with personal clinical practice and scientific research experience, elaborated on the differences between different biopsy methods, and systematically introduced the application experience of " Ultrast Medtech Artificial Intelligence biopsy Robot" .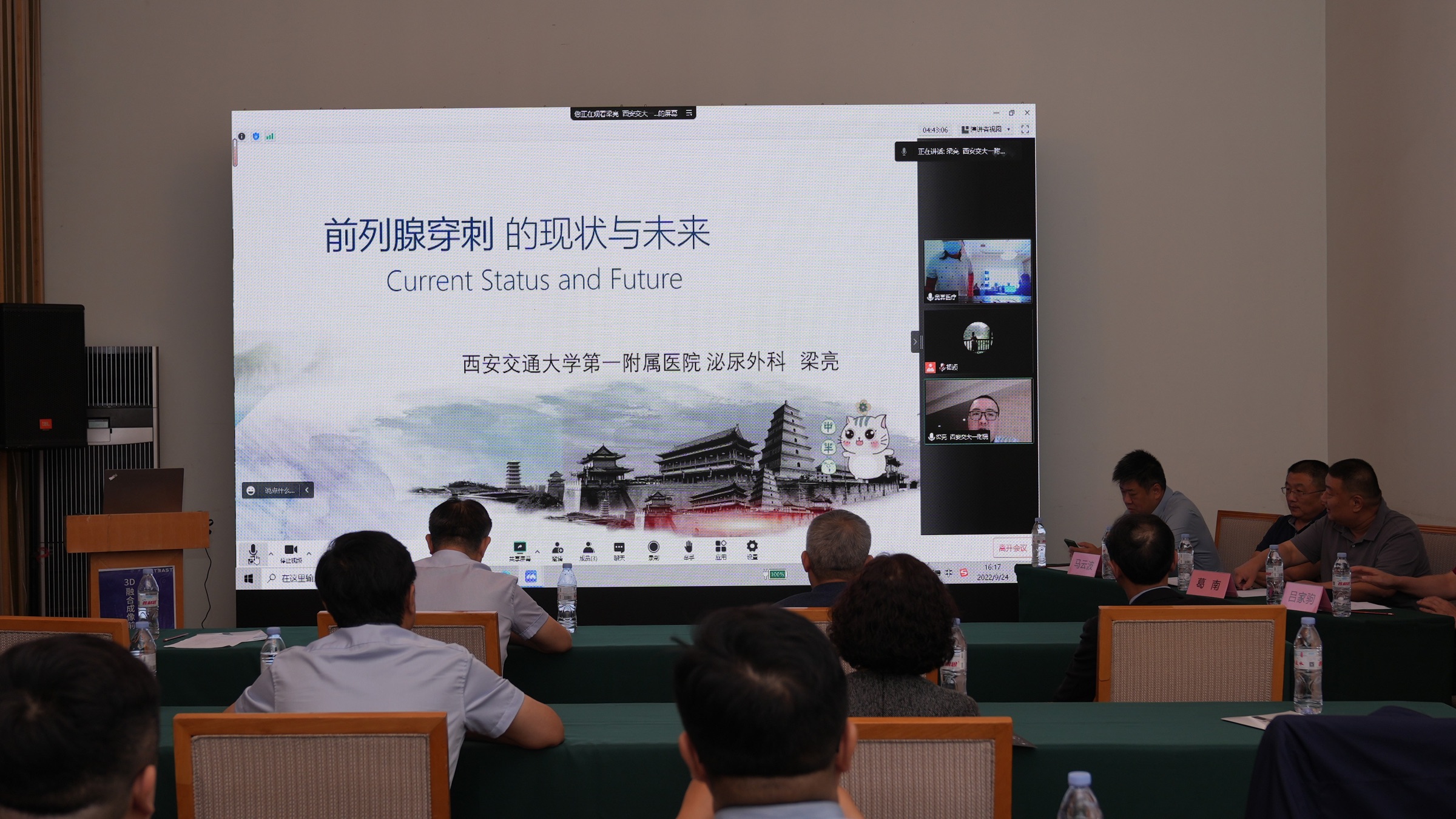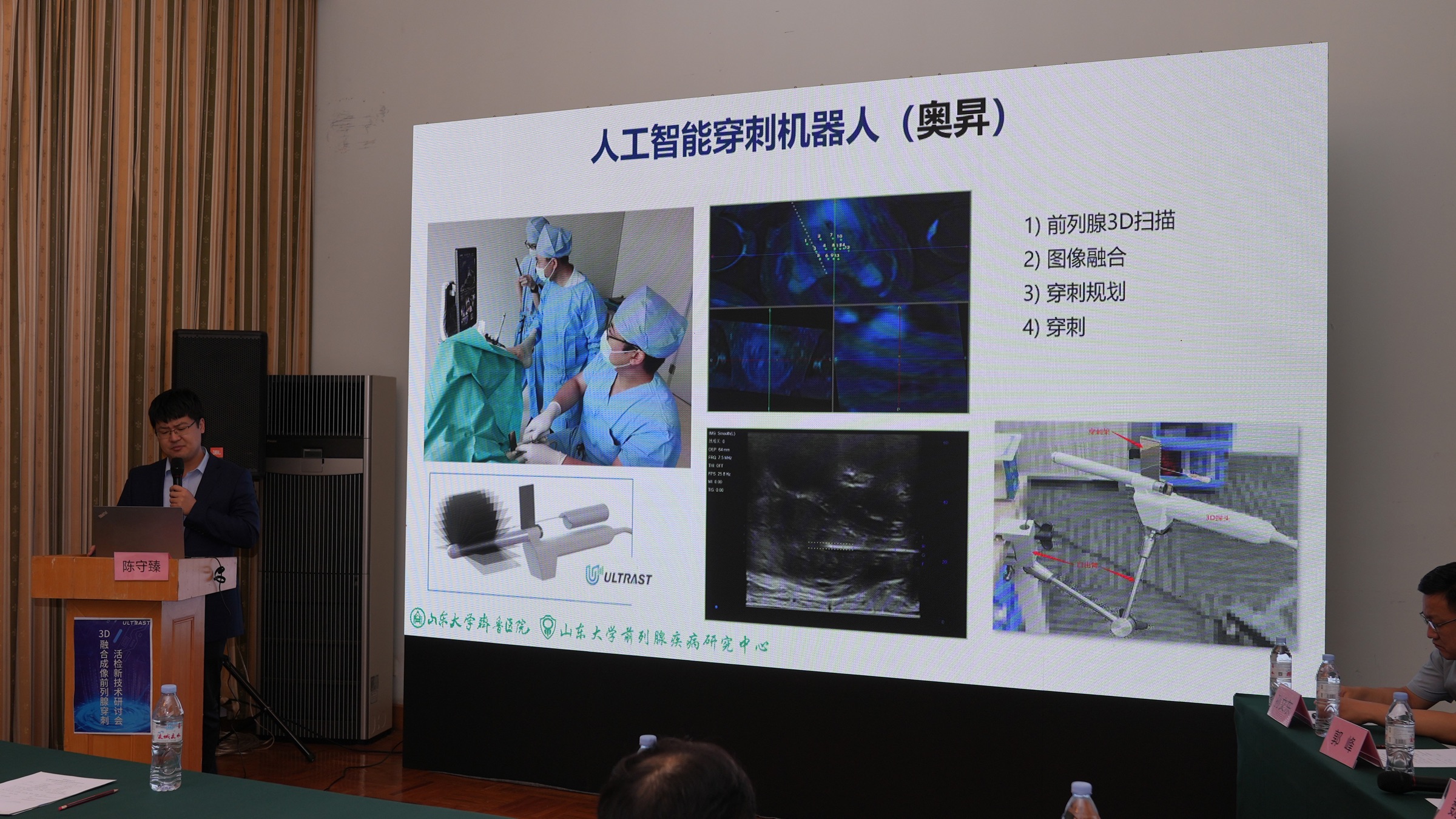 Professor Liang Liang from the Urology Department of the First Affiliated University of Xi'an Jiaotong University made an academic report on "The Current Situation and Future of Prostate biopsy", reviewed the progress of prostate biopsy methods, approaches, equipment and concepts, and focused on the "3D fusion: automatic Fusion and targeted biopsy navigation, three-dimensional biopsy memory" and other characteristics, made a high evaluation of the innovative development of domestic urological interventional ultrasound represented by Ultrast Medtech.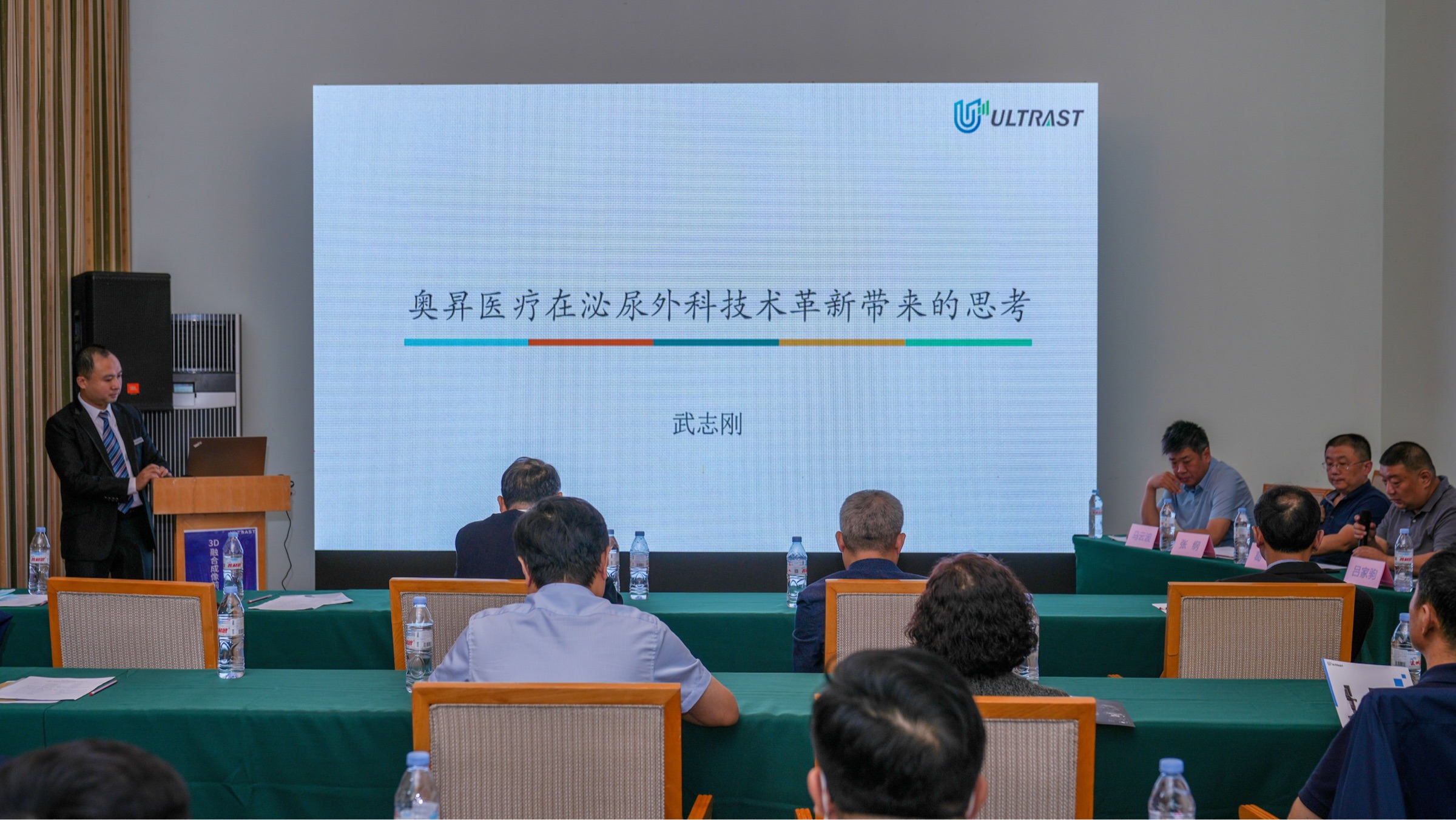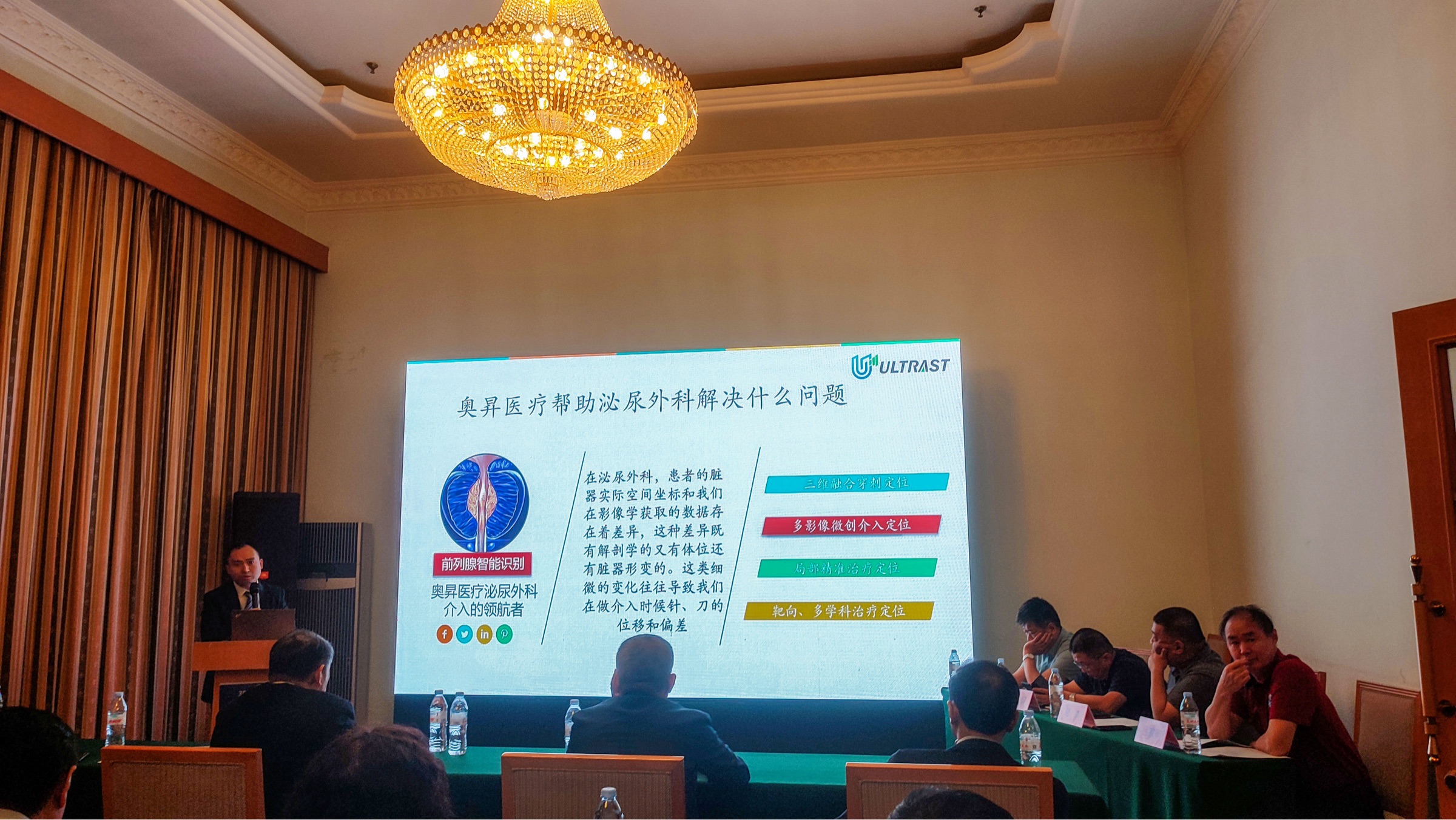 Wu Zhigang, an expert in Ultrasound Medicine from Ultrast Medtech, shared "Thoughts brought by Ultrast Medtech in Urology Technology Innovation", and proposed that Ultrast Medtech, as the leader of urological intervention, helps urology to solve three-dimensional fusion biopsy positioning and multi-image minimally invasive intervention Clinicians are concerned about positioning, local precise treatment positioning, targeted and MDT combined treatment positioning, etc.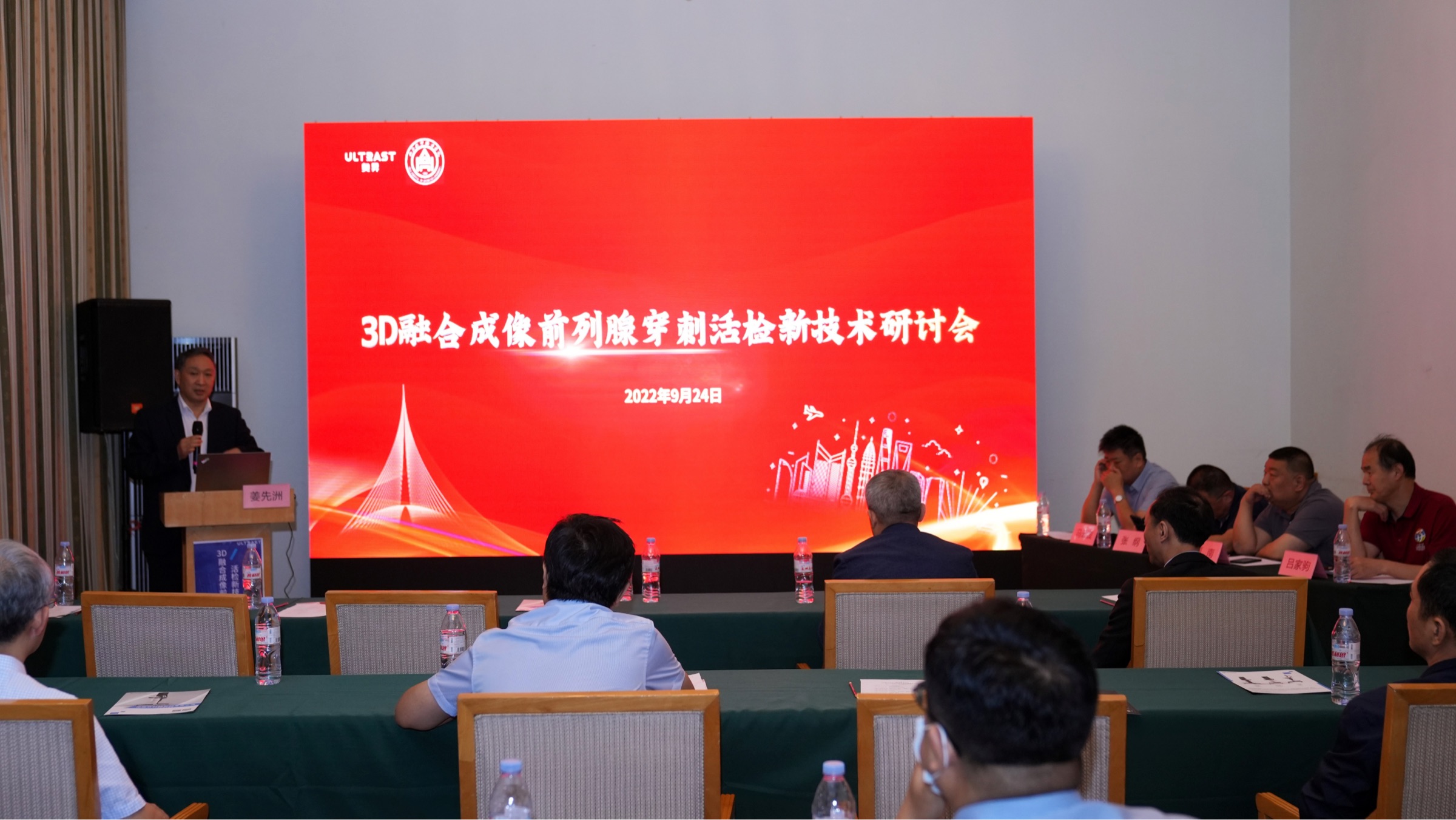 The meeting was concluded by Professor Jiang Xianzhou, Department of Urology, Qilu Hospital of Shandong University, and declared a successful conclusion.